Liam's been loving his swim lessons at Goldfish Swim School – we are too! I'm sure that learning to swim can be a slow work-in-progress, especially with littles. Jamie and I have watched Liam in his last several lessons. We both noticed that while he loves the lessons and going underwater, he isn't a huge fan of getting water in his eyes. A big topic of discussion lately has been whether or not to get him a pair of swim goggles.
Personally, I'm not a fan of swim goggles. I've never liked or worn them. I don't like how tight they have to be on my face and I can never seem to get a good seal. Jamie, on the other hand, wears his often. We joined the YMCA this year and Jamie likes wearing his swim goggles when he does laps in the pool. I'll admit, I was skeptical. But we ordered him a pair of swim goggles to try out anyway. It wasn't a huge investment, so we figured it was worth giving them a shot.
But first, we gave them a test run in the bathtub.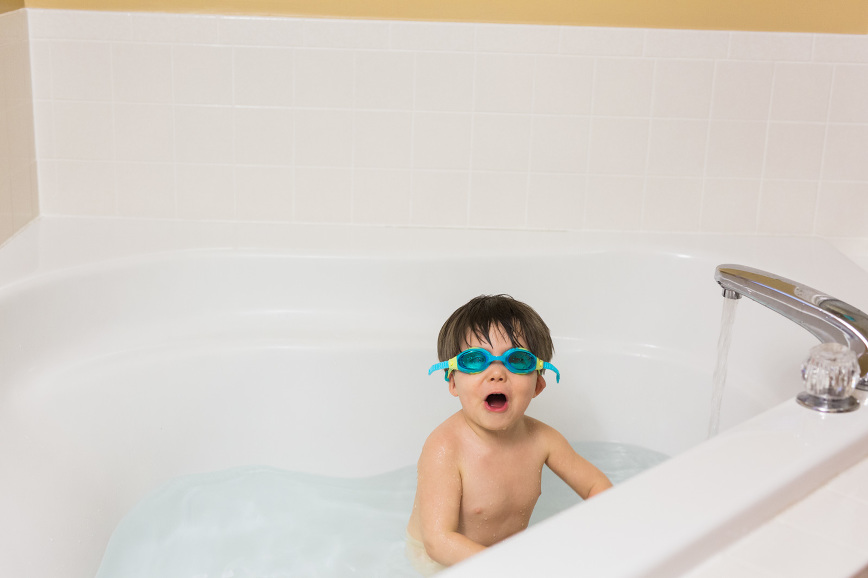 Once the bathtub test was a success, we brought them to Liam's next lesson at Goldfish.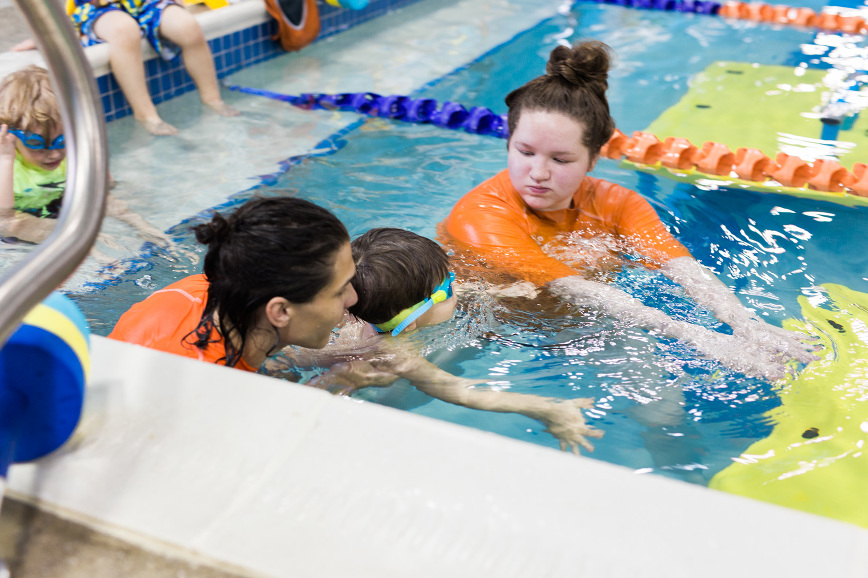 He dove right in with no hesitation. No longer worried about the water getting in his eyes, Liam could focus more on holding his breath and kicking his legs. Liam's only had his swim goggles for a couple of lessons, but already, we've noticed a huge difference. It's amazing how one little piece of equipment can make such a big difference.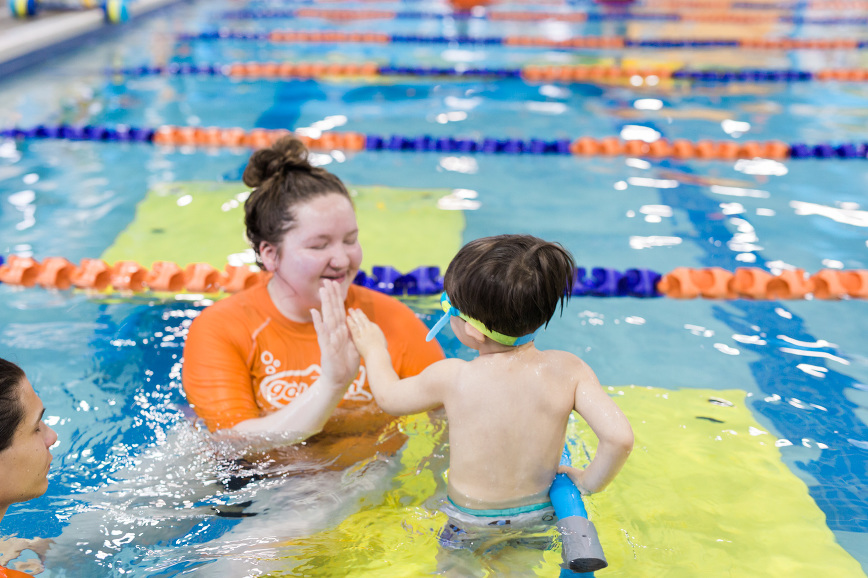 The goggles are completely Liam-approved! And clearly, they're not only for the pool or the bathtub. Liam proudly sports his around the house and in the car. They're not the fashion statement I would personally make, but who am I to argue with it if they work?


Does your child wear goggles while swimming? Have you noticed if they help or not?
Also, I wanted to point out that May is Water Safety Awareness Month! As a parent, water safety is something that's super important to me. It's one of the reasons why we want Liam to learn hot to swim. Goldfish Swim School is hosting water safety events on May 20 from 4-6 p.m. at both the Dublin and Westerville locations. It sounds like so much fun, and it's FREE! I know that Liam and I are going to try to make it out there, so hope to see you there too!
This post is part of our partnership with Goldfish Swim School. As always, all the photos, words and opinions in this blog are completely my own.